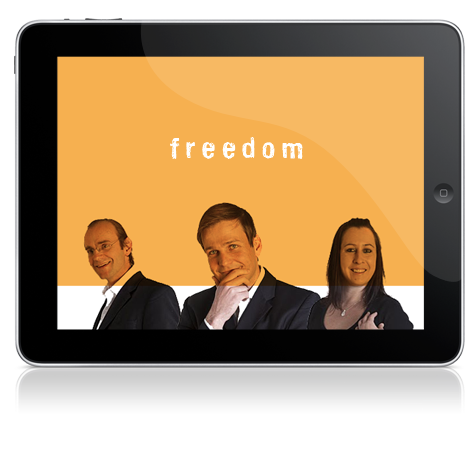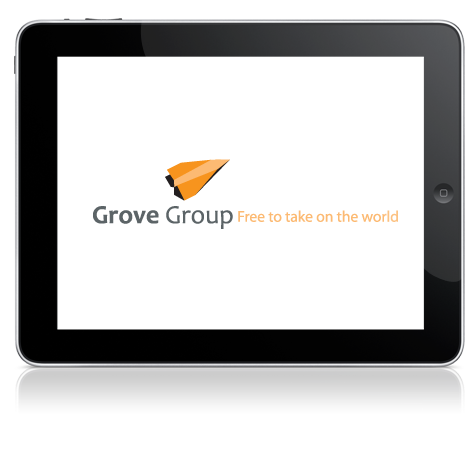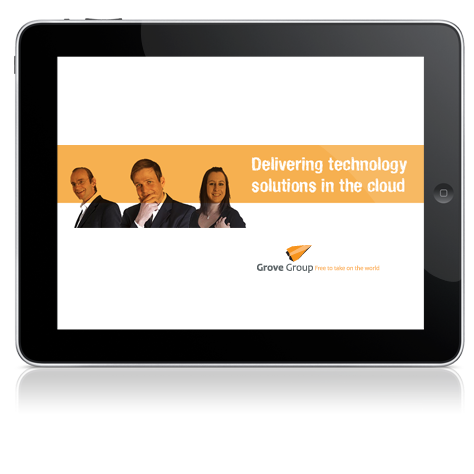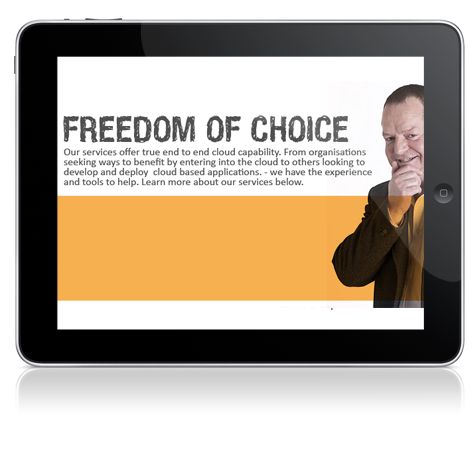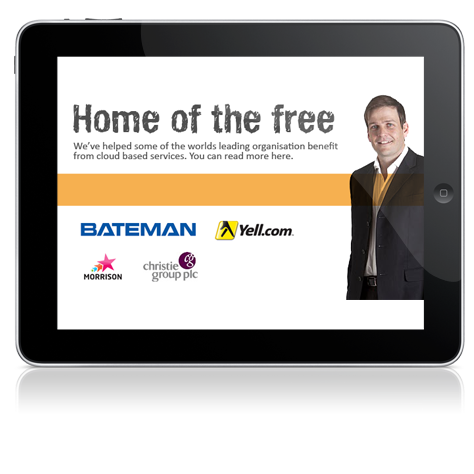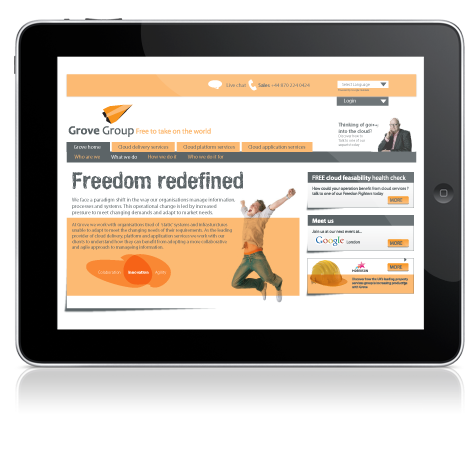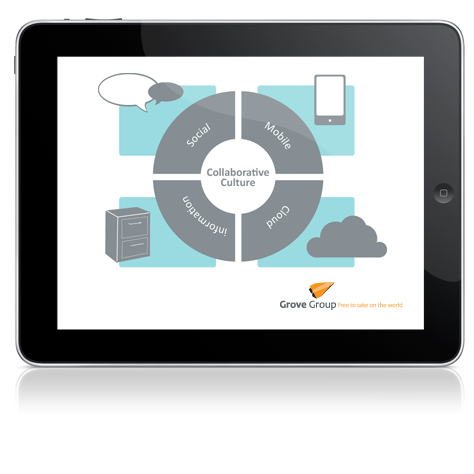 Back in 2011 Grove was known for delivering Google App solutions to organisations based throughout the UK and Africa. Their proposition was fairly neat "We'll help you Go Google". An increasing product portfolio from Google, an increasing market appetite for cloud outsourcing and an increasingly competitive channel ment Grove had to to re think it's message to the market.
Grove needed a brand positioning that gave clear distance from other Google partners and also offered a 'bigger' message than that of a being a Google Apps implimentation partner.
Brand Positioning
We saw how the work was changing. How organisations could benefit from Cloud based infrastructures & applications. We also saw how Grove's offer fitted into this emerging market.
We developed the positioing of "Liberating the operation". This positioning gave us the communication platform we needed to introduce Groves cloud based services as well as Google's emerging product stack.
Application
We developed a number of communication tools including
Web Site
Sales presenters
Stationery

Lead generation activity
After developing a marketing plan to gain management and budget commitment, we embarked on a series of campaigns to drive attendance to a number of key regional events. Each campaign offered attendee's the chance to under stand how they could "Liberate their operation with Grove". We brought in managed data, targeted key accounts through LinkedIN and developed 'follow up' content with Twitter and LinkedIN.
Event attendance remains high with our approach. With each event achieving in excess of over 100 'C' level attendee's.
Lead nurturing activity
We developed a content plan for the internal marketing team at Grove based on insights gained during lead generation activity. We used these insights to understand where a prospect was in their 'cloud journey'. For some the cloud simply wasn't an option due to misunderstanding security and compliance concerns, for other its was simply a case of helping them gain internal sponsorship and funding. Whatever the buying positioin we developed content and tools that would more them on in their buying journey.
We used Hubspot and LinkedIN to delivery our content.