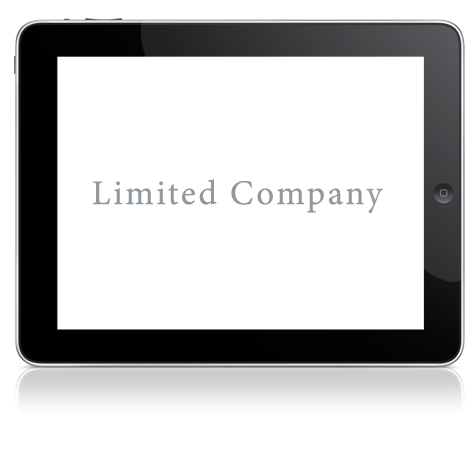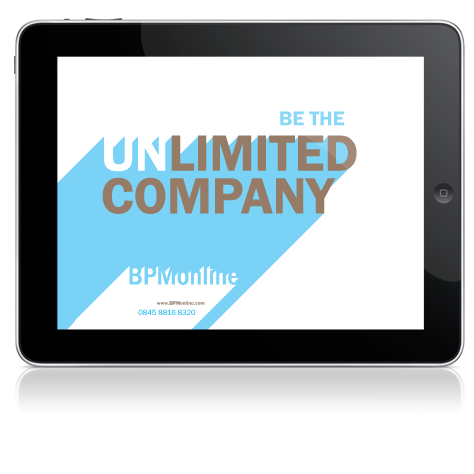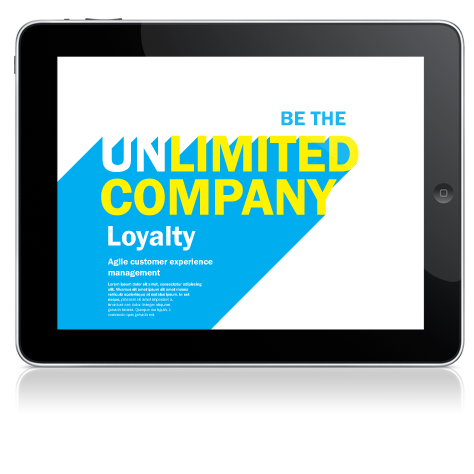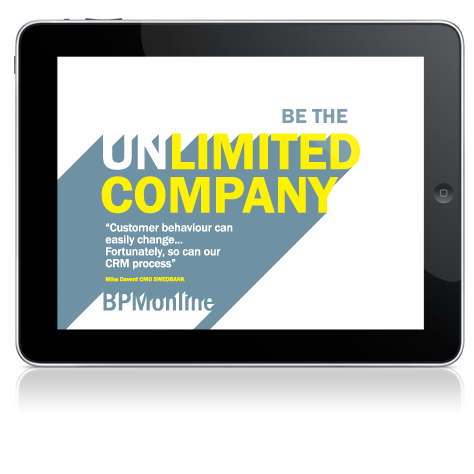 Not all online CRM solutions are equal. BPM spend years developing an intuitive platform that would allow users to easily change work flow processes.
This development house struggled to find a route to market, find many doors closed by legacy systems.
JSA* helped to create a clear point of difference between the legacy CRM market place and it own Busines Process Management solution.
The idea was based on legacy CRM solutions only being relevant at the time the configuration scope was signed off. Everyday since further change requests are made and more investment has to be found. JSA* developed a long term communications strategy based on the idea that business should not be limited by its systems… it shoudl be unlimited.
This 'Big Idea' permiated' all marketing materials and campaigns.