Content Marketing – 7 things you need to know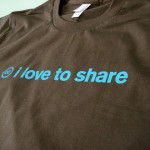 If you dream of inbound leads, you need to know about content marketing. The idea of content marketing is to develop thought leading content (Articles, video, infographics et al) that will not only attract the attention of your target audience but also the respect of search engines like Google.
If you have the ability to develop great content that gets the attention of your target audience chances are it will get shared and it will get ranked.
We've pioneered many of todays best practices in content marketing here's our view on what you should consider before you embark on a content marketing strategy.
1. Write about what your audience are talking about. You might want to talk about ERP solutions but the chances of your target market wanting to listen are low. They want to hear about 'driving efficiency' or ' creating competitive advantage' or 'Reducing system administration by 40%'. Key to any marketing activity is a clear understanding of your audiences challeneges. See what treading on Twitter, discover what the LinkedIN groups are discusssing.
2. Do you're keyword research. There is a tactical side to content writting and that based on the idea that there are acually people who are searching about the topic you're about to embark on researching. Use tools like Google keywords to understand who's shearching for what and how many impressions you can expect if you reach page ranking on Google.
3.Write/develop content that will inspire. Yes, that takes effort and sometimes investment. The purpose of content marketing is to enable your target audience to find great ideas and share them to an appreciative audience. No one will share a half baked article written by a robot. People engage with personal views, well researched views, wit and common sence.
4. Don't copy other people material. You'll get found out. You'll just look cheap
5. Don't write an instruction manual. Peoples online viewing habits are about as irratic as a run away speedboat. Limit your introduction to a 5 mins read, create a link for everything else.
6. Distribute. Use your linking profiles, twitter accounts, facebook, pintrest, Google+. We don't buy the idea that B2B people only look at LinkedIN for thought leadership. Some, believe it or not, have interests outside the office, this is where you can engage them. Don't keep articles to your blog either, whilst article submitters have been hit hard by Googles updates they still get read and have a large followings.
7. Don't prey, measure. There's no point spending hours crafting a thought leading idea if you're not going to measure where it goes, how it's shared and how's its ranked. There's a ton of tools that help you research and measure your content and the key word your looking to rank for. Try Optify, market samuri, silverpop, hootsuite. All have fairly non commit trial periods.
If you're interested in developing your own content marketing strategy and need some help in its execution get in contact today.